The color of a safety helmet depends on site, department, company, industry, and sometimes geography.
1- White- Any Engineer -( Civil/Mechanical/Electrical), Supervisors, Architect, Surveyors, Any Construction Professional.
2- Blue- For Electricians, Carpenters, And other Technical Operators.
3- Red- For Firefighters.
4- Green- For Safety Officer, Health And Environment Personnel.
5- Gray- For Site Visitor, Tradesman, Crew, And Workers.
6- Yellow- For Labourers And Earth Moving Operator.
6- Brown- For Welders And Worker With High Heat Application.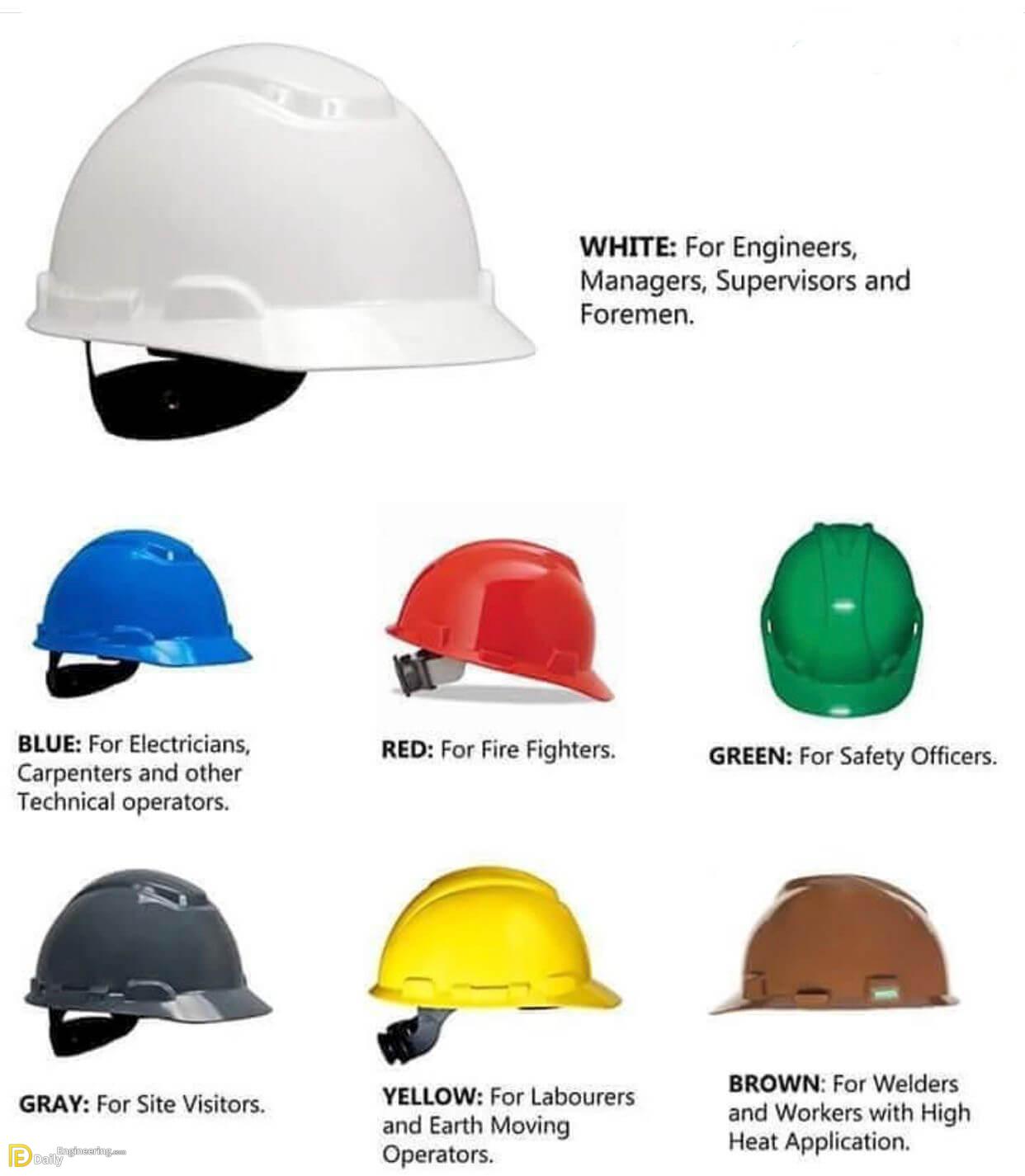 Fore More Information watch this video
Click Here To See Basic Important Points For Civil Site Engineer