USB tap "Power Tap USB Wall Charger" that transforms an outlet into a retro faucet
Industrial designers come up with new and interesting things that make us dream nicely about our future. From simple items to complicated ones, they are designing new products that fascinate us and are meant to help us and make our life easier and more practical in the near or, let's hope not, far future.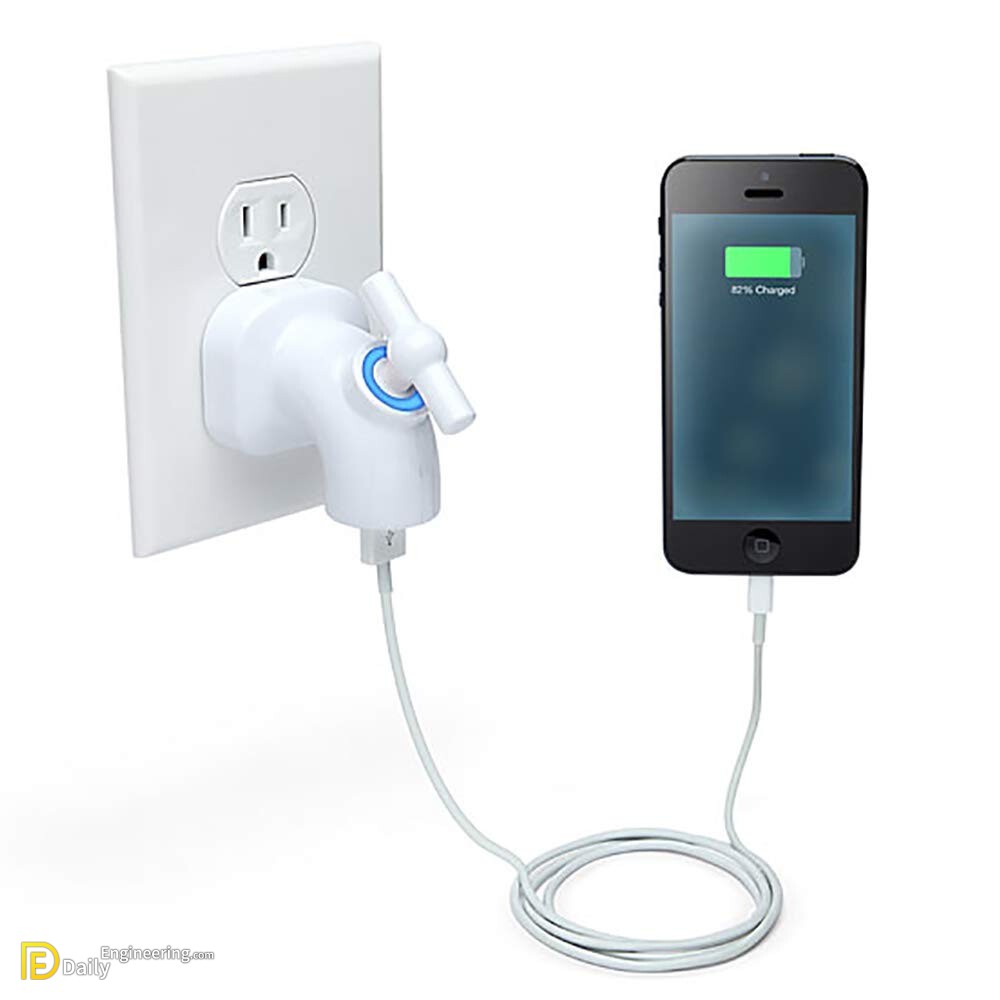 Ran out of battery! Just open the tap and charge your phone with Power Tap Wall Charger via USB cable. The idea is amazing you open the tap and pour energy into your phone.
This is like any tap, if you are not in need of power, just turn off the tap and it goes on standby. Of course, it's not like any other conventional boring accessory. It is made of ABS plastic, has an LED indicator, and is compatible with iDevices, photo cameras, tablets, or any other device with a USB charging cable. This is a cool gift for techie guys.