A single-story 3-bedroom house plan that can be built in a lot with 10 meters frontage and a minimum lot area of 167 square meters. The area is base on the condition that the setback for both sides will be at 1.50 meters, the rear is at 2 meters, and the front is at 3 meters. This house consists of the entrance porch, living, dining, kitchen, dirty kitchen, master's bedroom, 2 standard bedrooms, and two toilets and bath.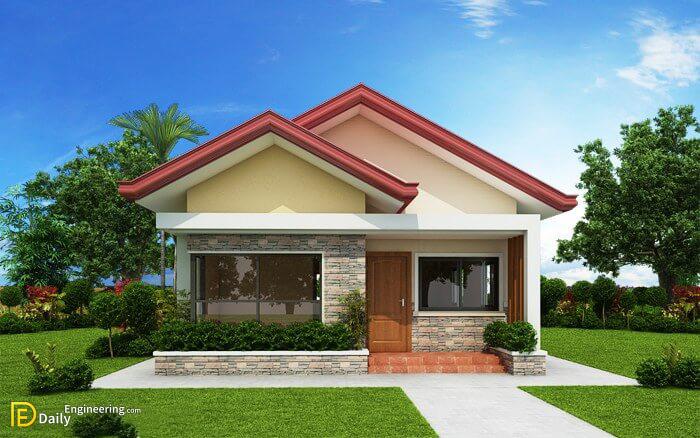 Looking at the front perspective, the accent wall at the front is treated with brick material. The corner window in the master's bedroom makes it more elegant in style. The canopy is made of concrete slab extending until the bedroom side and terminates to the nearest column.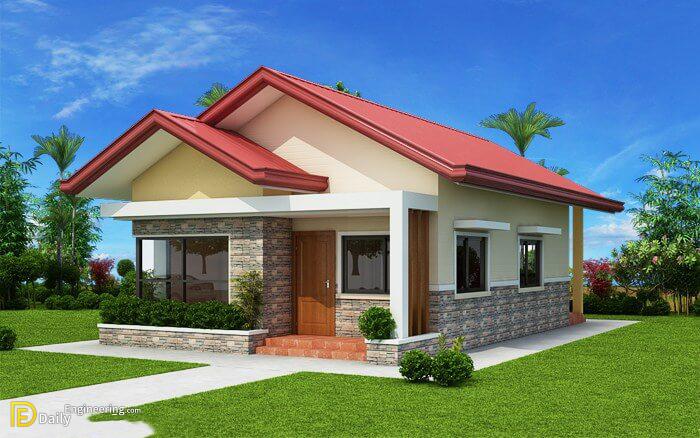 Below are the four elevation views of  Single Storey 3-Bedroom House Plan.
The roof Plan is so simple with only 2 slopes of the roof. It consists of steel trusses, c-purlins fastened with angle bars welded to the steel trusses. The roofing sheets are long-span pre-painted galvanized iron roofing with insulation underneath. Facia boards are hardi-senepa on facia frame made with angle bars, a pre-painted Spanish type gutter is also used.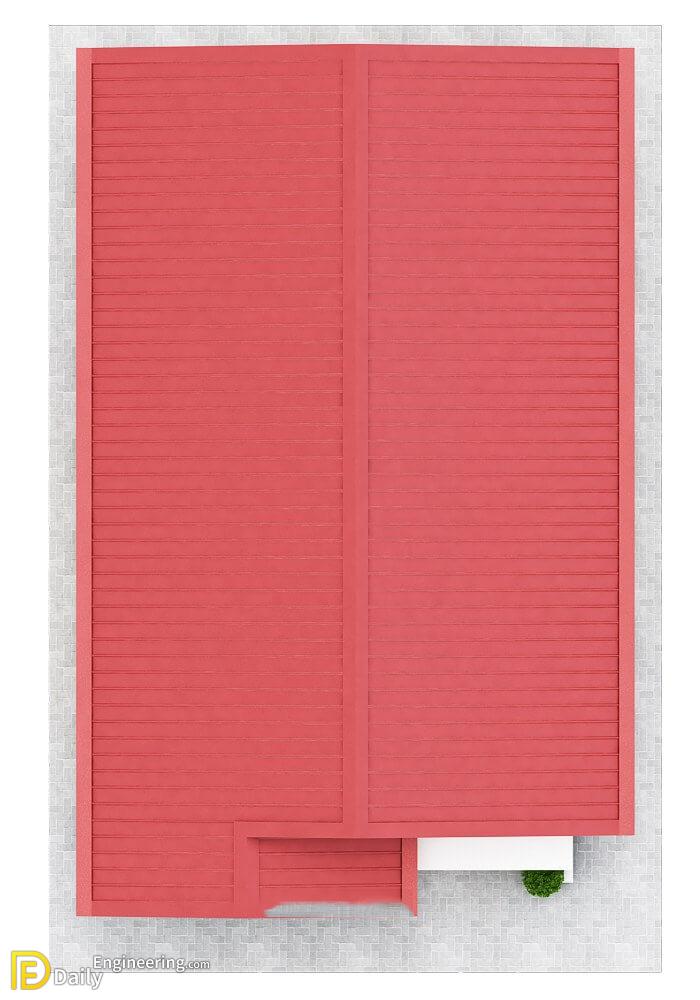 Going on to the detailed floor plan, it consists of the 3 bedrooms, 2 toilets and bath, living area, dining, kitchen and dirty kitchen, and the small porch.