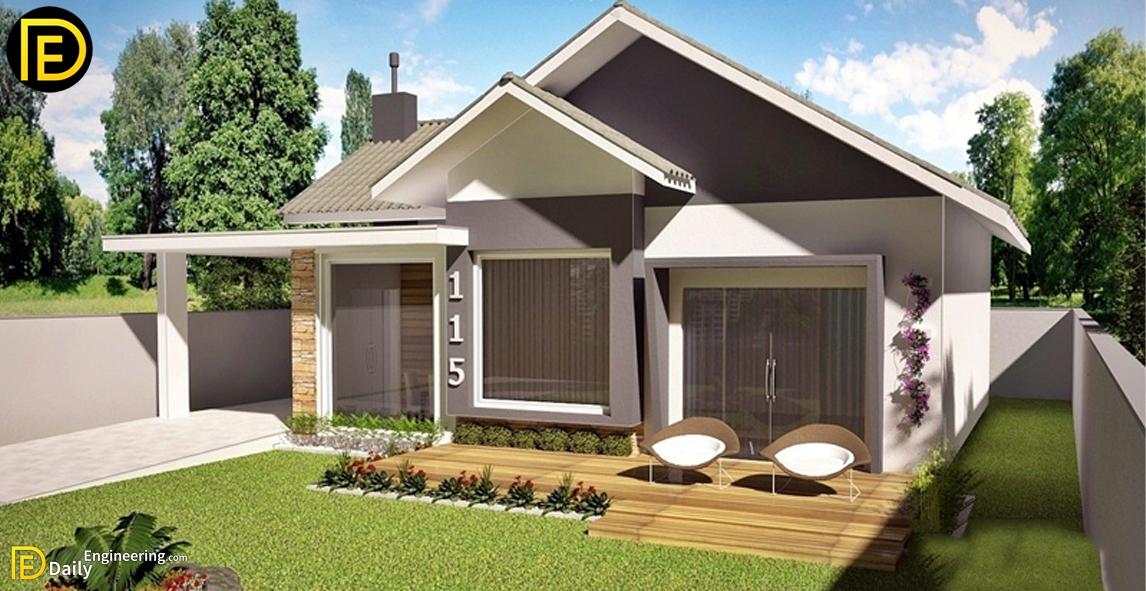 American style 3 Bedroom House Plan project is a house plan, developed for the land of 12 or 15 meters in front. With 3 bedrooms and 1 suite, It has an American-style room where the dining room, living room, and kitchen are part of an ambiance. A window sill between the dining room and barbecue area widens the environment and transforms the garage area into an outside environment next to the barbecue.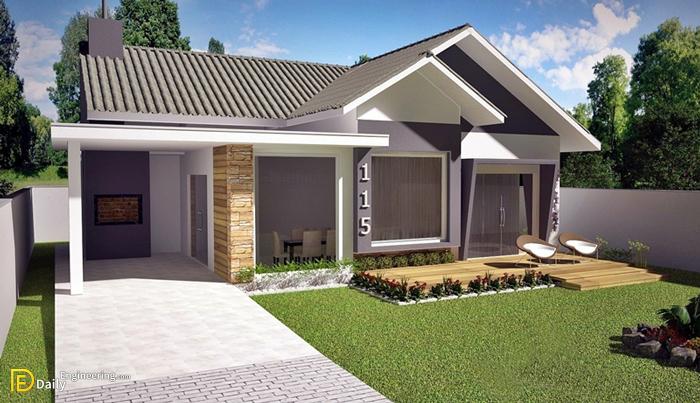 With a simple facade look, this design stands out among the other concepts. Simple earth tone colors on walls combined with white paints and accents of brick walls. Wide windows in 6mm thick tempered glass. The deck at the front wide landscape will welcome you when you enter the premises of this American style 3 Bedroom House Plan.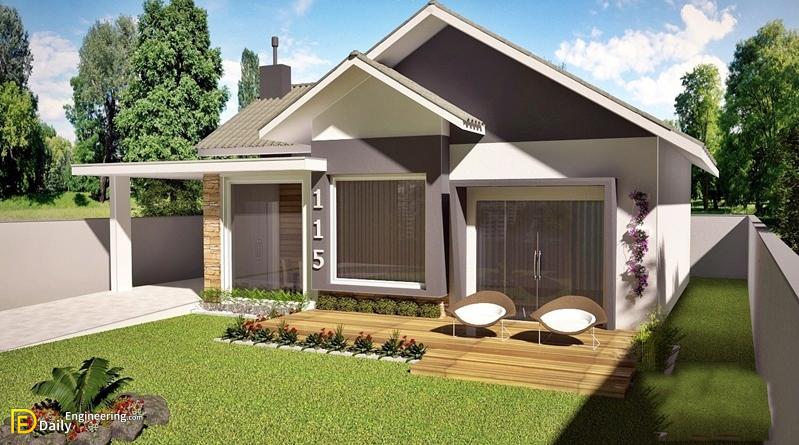 Taking a closer look at the floor plan. This house starts with one car garage and the main entrance is the dining area. The living room is 10.73 sq.m. which also opens to the front with an elevated wooden deck. In here you can relax and a good area to put low chairs or pool chairs for relaxation. The kitchen is 6.76 sq.m. with a mini-bar that separates the dining from the kitchen. The opening at the rear leads to the laundry area all the way to the backside.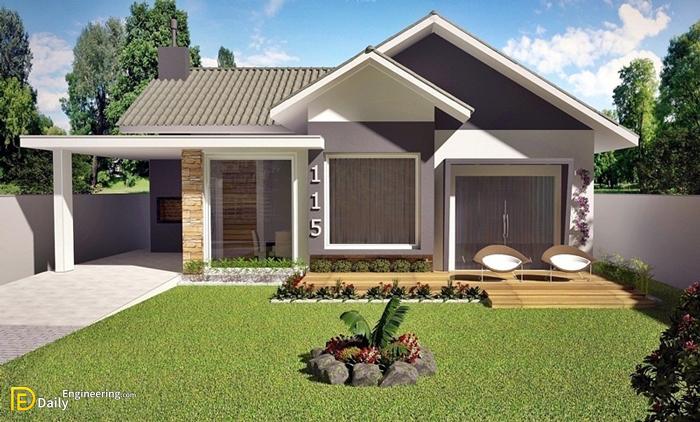 The 2 bedrooms are located at the right side of the house having 8.40 sq.m. and 7.49 sq.m. sharing a common toilet and bath. These 2 bedrooms can accommodate single beds with built-in cabinets. The master's bedroom is located on the left side having a floor area of 12.58 sq.m. with an en-suite bathroom and a built-in closet. Lastly, there is a barbecue grill and sink at the garage good to use during small gatherings.